Brittney Campbell - Personal Assistant
A highly organized administrator with over 10 years of experience, Brittney's exceptional reliability, quick skill-building and eye for details has seen her successful support the Director's in their goals for the company. Always curious, Brittney relishes the challenge of learning new software or applications to benefit the team.
Rachel Hand - Accounts Officer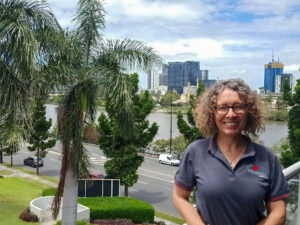 With an interest in the finer details and following developmental years in various policy areas of government, Rachel has found her niche with Practical Engineering and has been part of the team for over 10 years. As a problem solver, she has played a key role as Admin Manager and now as Accounts Officer enjoys the relationship she has with clients, suppliers and her colleagues to ensure Practical delivers at its best. Originally from southern NSW, she thrives in the company of her friends and teenage children and values quiet times.
Jai Rice - Director
Jai joined Practical Engineering in 2011. He has been working in the Engineering industry for well over a decade beginning as a Design Engineer and then moving into project management. Within the projects department he was charged with the task of delivering successful and complex projects for Practical's tier one clients. Having exceptional mechanical aptitude, extensive engineering experience, practical knowledge and leadership Jai laid the foundations for his progression to then lead the operations team.
Jai is a committed and highly strategic leader, who is always eager to learn and expand his skillset. This commitment lead to him obtaining multiple qualifications; Registered Professional Engineer of Queensland (RPEQ), part of the National Engineering Register (NER), Certified Practising Project Manager (CPPM) as well as providing fundamental ethical and engineering governance across Practical's projects.
Over the years Jai's business acumen has been instrumental in the direction and growth of Practical Engineering and as one of the Directors and Principal RPEQ Engineer he is a driving force for the success of Practical Engineering.
Vimal Soni - Director
Vimal has been a key part of the Practical team for over ten years. First starting with Practical Engineering during its early days as an intern whilst at QUT. He then officially joined the team as a graduate Mechanical Design Engineer, with a thirst for knowledge and developing a greater engineering sense.
Having worked amongst some exceptional mentors, Vimal swiftly progressed his professional career from Design Engineering to Project Management with a keen desire for leadership and management opportunities. He spent many years as the primary project manager for Practical's work with our most valued clients. Working across many industries, Vimal's analytical skills and capacity to expertly coordinate all aspects of multidisciplinary projects has earned him a great reputation within the industry.
Throughout his career he has been divulged to all elements within the business and having grown up with exposure to detailed craftmanship and high risk business environments Vimal's knowledge and leadership is invaluable.
Tom Koorts - Mechanical Engineer
Tom is a passionate Christian and enthusiastic engineer, driven by the desire to see positive impacts made to our local and wider community through considerate, high quality and safe design and manufacture. Tom is a practicing RPEQ, Chartered with Engineers Australia and registered on the National Engineering Register in the areas of Mechanical Engineering and Pressure Equipment Design Verification. Tom specialises in mechanical, structural and pressure equipment design and design verification. Particularly in his role as a RPEQ, Tom brings a strong emphasis on safety to all projects while achieving the highest quality result for clients in a timely and cost-effective manner. Outside the office, Tom is a member of Westside Christian Church, a husband, a keen kayaker, bass guitarist and traveler.
Sam Roubin - Mechanical Engineer
Sam has a passion for helping other achieve their vision. He enjoys being challenged with complex jobs which require an outside-the-box but practical solution. He is passionate about that satisfying lightbulb moment where the right solution to a challenging problem presents itself.
Ryan McNamara - Mechanical Engineer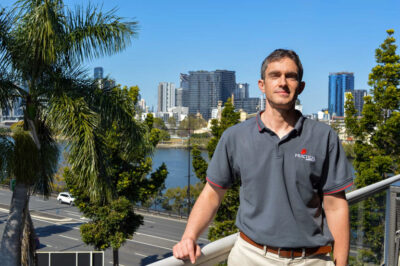 Hailing originally from New Zealand, Ryan is a Senior Mechanical Engineer and one of our in-house RPEQs. With over 17 years of experience with Mechanical, Structural Design and Pressure Vessel Design/Verification within the fabrication, and consultancy sectors for food, dairy, and timber industries, everything he delivers is of the highest quality. Previously he spent 5 years with Practical and later decided move back to NZ. After working in NZ for a manufacturer of industrial equipment such as wood drying kilns, fans, and cooling towers for the past 4 years, he has since re-joined the Practical team in 2021.
Ray Sommerfeld - Construction Supervisor
Ray is our wealth of construction knowledge, having worked abroad and all around Australia his experience is invaluable. Ray always manages to find the most practical and profitable solution for every client project site he is working on.
Nicholas Coombe - Project Coordinator
Nick is an outgoing and positive person and has no greater satisfaction than helping clients achieve their project goals. He has as a solid understanding of the project life cycle and the ability to foster key relationships within the industry. He has a very hands on approach with exceptional 'on the fly' problem solving capabilities as well as uncommon levels of common sense. With over 20 years of management experience in areas as diverse as Pubs in London to Service Stations in Beenleigh through to the Surface Protection Industry in Pinkenba, Nick can liaise with people from all types of backgrounds and can draw on these experiences to create solutions where others can only see problems. Having previously worked as a Project Manager at Practical Engineering for 3 years, Nick has re-joined the company to assist with the development of its projects capabilities.
Mark Young - Mechanical Engineer
The traveller of the team, having visited over 30 countries, Mark brings a wealth of knowledge. His strengths lie in mechanical and structural design specialising in structural steelwork, machine design, pressure equipment and transport. Mark is able to quickly identify the critical aspects within a project, to efficiently develop a design solution. Mark's passion in engineering and problem solving are next to none, and he has the drive to better himself with every opportunity.
Logan Carrie - Mechanical Engineer
Logan is extremely passionate about delivering excellent service to all our clients. His thirst for knowledge drives him to constantly strive to achieve the best results no matter how big or small the job. Logan has the great ability to build a strong rapport with any client he works with. Logan comes to us from a local government's water and wastewater department with his client side experience contributing to effective communication with clients and internal staff. He enjoys the ride across the river into the Milton office as it is good exercise and a great way to start the working day.
Julian Palmer - Mechanical Engineer
Julian moved to Brisbane from northern NSW to pursue his career in engineering. After completing a bachelor's degree in Mechanical Engineering at UQ he has been working as a Mechanical Engineer at Practical Engineering since February 2015. His product development quality background in the automotive industry has provided Practical with an engineer who has a high attention to detail and focus on quality.
Julian brings a wealth of site experience to the team, having worked extensively on water utilities projects throughout south-east Queensland. This experience provides a lot of real world knowledge to any project he works on, ensuring designs are fit for purpose and effectively implemented.
Ed Butcher - Engineering Manager
Originally from the UK Ed has been with Practical Engineer for 4 years. Ed has a lot of experience in materials handling, lifting solutions and waste management. Ed values his client relationships and the ability to build meaningful rapport and loyalty with each individual. He is constantly working with his team of Engineers developing personal growth and striving towards the best outcome for each customer. Outside of work he sits on the committee of a local football (soccer) club and as a football coach appreciates the importance of working as a team.
Christian Gordon - Mechanical Engineer
Christian has over 15 years' experience both in various industries in both Australia and overseas including construction, Oil and Gas, and Automotive. Through his experience with machinery operation and fabrication he has developed a real life understanding of what the client wants and needs, combining engineering knowledge with practical implementation. He brings a positive attitude and drive to ensure the best results for our clients in delivery of their projects.
Template - Mechanical Engineer